Put your property to work
HOW AN

ALL-IN-ONE ACCOUNT

FOR YOUR BUSINESS CAN HELP YOU OVERCOME CASH FLOW CHALLENGES

IT'S AN OLD ADAGE FOR MANY ENTREPRENEURS: when you need capital most, the banks won't budge; when you're well-capitalized, they're ready to lend.
read more and share >
return to navigation menu
Don't derail your retirement
BUILDING A RETIREMENT PLAN CAN BE COMPLEX.
STAY ON TRACK
BY CORRECTING THESE COMMON MISCONCEPTIONS
You might have implemented a workplace savings plan to build a more attractive business for employees, but transitioning into retirement can be a lot more complex when you're the owner. We spoke with Lisa Plater, a retirement counsellor at Kitchener-based Corporate Benefit Analysts, about owners' common retirement misconceptions, and the solutions for correcting them.
read more and share >
return to navigation menu
A family affair
THREE STEPS TO KEEPING YOUR BUSINESS IN THE FAMILY AND ENSURING YOUR LEGACY CONTINUES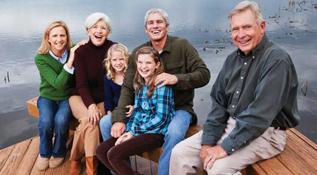 Family businesses have always driven innovation and employment across Canada. Yet, many owners admit they have no formal plans to manage business dynamics and intergenerational wealth, and to prepare future generations for their retirement.
read more and share >
return to navigation menu
Health, Wealth, Worth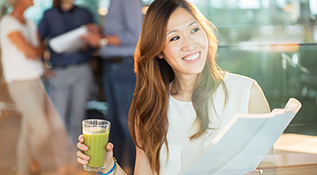 In business, branding matters. Customers are drawn to your products or services because of their perceived attributes. The public has an image of what companies stand for, which can expand goodwill and investments. Likewise, organizations have a brand as an employer – the value proposition that plays a role in drawing and keeping talent.
read more and share >
return to navigation menu
Prepare for your loan review
HOW THINKING LIKE A BANKER DURING YOUR LOAN REVIEW CAN HELP YOU
SHARPEN YOUR BUSINESS STRATEGIES
AND FLEX YOUR FINANCE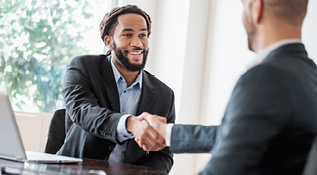 You've got the loan (great!). That means your credit history and collateral have already been approved. But what happens when your loan comes up for annual review? If your business has evolved since you first landed financing, it's likely your needs have as well. Here's how to prepare for your loan review.
read more and share >
return to navigation menu
Is your staff retirement ready?
TURNOVER HURTS. CUT THE PAIN WITH A GROUP RETIREMENT PLAN THAT BUILDS LOYALTY, BOOSTS PRODUCTIVITY AND MAKES YOU LOOK LIKE BOSS OF THE YEAR
Entrepreneurs lie awake at night thinking about the big picture, but employees' nocturnal worries often lie closer to their wallets.
read more and share >
return to navigation menu