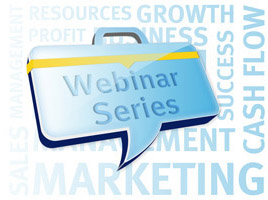 Small Business Webinar Series

You've got a website – now what? RBC Royal Bank is pulling back the curtain to demystify the online world and bringing together leading experts in consumer behaviour, social media and e-commerce. Get practical advice and an understanding of the tools at your disposal, and how they can drive sales.
If you have already registered for this event, please enter your email address to access the archive of the webinar.

Please choose the events you would like to access:
The New Mental Model of Marketing
Recorded, Nov 14th, 2012
12:30-1:30pm Eastern
Social Media Trends
Recorded, Nov 22nd, 2012
12:30-1:30pm Eastern
E-Commerce Innovation
Recorded, Nov 27th, 2012
12:30-1:30pm Eastern
Please complete the following fields if you have not already registered for this event:
Required fields are marked with an asterisk (*)


All information provided may be used by Royal Bank of Canada and shared with other RBC companies to send you information and offers of products and services that may be of interest to you, unless prohibited by law. We and RBC companies may communicate with you through various channels, including telephone, computer or mail, using the contact information you have provided. You acknowledge that as a result of such sharing they may advise us of those products or services provided. We will respect your preferences otherwise recorded with us. For additional information, please see our
Privacy Policy
.